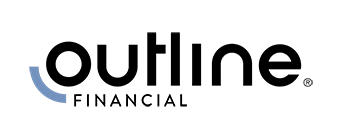 Great Mortgages.  The Right Insurance.  Expert Advice.
Soft Landing Still Likely for Canadian Condo Market
Your Outline Financial Team.
Call or email at any time:
Population, economic and employment growth all point to a stabilizing of the Canadian condominium market, according to the latest Conference Board of Canada condo report commissioned by Genworth Canada. The Summer 2014 Metropolitan Condo Outlook forecasts that while pockets of higher risk still exist in Toronto and Vancouver, a broad-based downturn is unlikely.
"The report findings align with our view that the condo market is stabilizing and that demographics and affordability continue to drive demand" said Stuart Levings, Chief Operating Officer of Genworth Canada. "As a result of our prudent underwriting standards, our portfolio quality in this market remains strong and we see value in partnering with our customers to meet the evolving needs of young urbanites.
Despite modest price gains over the next two years in all eight cities studied in the report, increases in average household incomes will help to keep mortgage costs affordable. Continued growth in immigration, affordability pressures in major cities, and aging baby-boomers looking to downsize are all factors that support continued demand for condominiums in urban centres.
"Our research has long shown that the strong underlying economic factors in Canada would help most condominium markets achieve a 'soft landing'" said Robin Wiebe, Senior Economist at the Centre for Municipal Studies at The Conference Board of Canada and co-author of the report. "Despite fluctuating sales and listing trends, markets are expected to be balanced across the country, with a slight lean towards the buyer in Ottawa, Montreal and Quebec City."