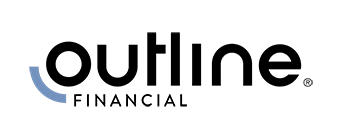 Great Mortgages.  The Right Insurance.  Expert Advice.
Minimum down payment will increase for purchases over $500,000
Your Outline Financial Team.
Call or email at any time:
As you will hear later today in the news, the Federal government is expected to announce a major change to the down payment requirements effective February 2016.
To assist with any client inquiries, we've attached a link to the change (a CTV News update), as well as a summary of the details below:
Click for link -> [http://www.ctvnews.ca/mobile/business/feds-to-tighten-mortgage-rules-for-homes-over-500k-1.2695989]
Summary:
Effective Feb 2016 (expected), the minimum down payment required to buy a home over $500,000 will increase.  It will be a tiered system with the first $500,000 requiring a 5% down payment, plus a 10% down payment for the portion above $500,000.
Sample Down Payment Required with New Regulation:
$500,000 Purchase = 5% down payment still allowed = $25,000 required
$750,000 Purchase = 5% on first $500K plus 10% on next $250,000 = $50,000 required
$999,999 Purchase = 5% on first $500K plus 10% on next $499,999 = $74,999 required
*as amended in previous Fed changes, anything $1M and over still requires a 20% down payment
We hope you find the above timely, and useful, and if you have any questions regarding the above policy change, or would like to discuss any client specific scenarios, please contact us at any time.
Other – Rate / Product Update
US Rate Increase? All eyes will be on the U.S. next week, when they come together on December 16th to discuss a possible rate hike – the first since June 2006.  While a rate increase would have an immediate impact in the U.S., from a Canadian perspective, it will take longer to work through our economy.  While we will likely see some upward pressure on the 5 year fixed rates, we don't anticipate any actual increase(s) to be significant.  As we learn more, we will provide you with an update.
Bank Rates Have Come Up Over the Past 2 Months
As you may have noticed, the 5 year mortgage rates at the banks have been on the rise over the past number of months (the variable rates have also risen as banks have amended their discount formulas).  The interesting thing is, the 5 year bond yield — which drives 5 year mortgage rates — remain at near historic lows.  This perceived "gap" in pricing, has led to potential opportunities through some of our mono-line lenders that are offering very aggressive discounted rates & specials versus the banks.  If you or any of your clients would like additional details, please don't hesitate to contact us at any time as we hope we can help.