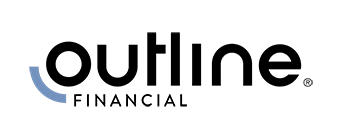 Great Mortgages.  The Right Insurance.  Expert Advice.
Important Updates to the Bank of Canada Interest Rate Projections
On October 27th, the Bank of Canada maintained its key policy interest rate unchanged at 0.25% but they acknowledged that inflation is a more persistent issue than previously considered, and hence shifted their outlook to a more hawkish approach. The BofC pulled in their forecasted timeline to begin increases to the overnight lending rate (and consequently the prime lending rate) to as early as April of 2022. This is six months sooner than any previously published forecast.
In addition to this accelerated forecast, the BofC also announced tapering of its Quantitative Easing (QE) programs which means that they will stop massive bond buyback which kept fixed rates low throughout the pandemic.
What does this mean for my mortgage?
For variable rate clients:
There are no immediate changes to the variable rates, but you can expect Prime to start nudging up as early as April 2022
In most cases, spread between 5-year variable and fixed mortgage rate is in still the range of 1% – 1.15% which means multiple changes of Prime before your variable rate mortgage costs level with the current 5 year fixed
The pace of how fast the variable rates will increase and to what level is up for debate and several factors can change the BofC's forecast over the coming months
Consider pre-setting your variable rate mortgage payments higher than the minimum requirement. While variable rates are low, these extra dollars will go straight to paying down your mortgage balance, reduce your interest costs over the long term and being used to a higher payment will reduce the impact of future increases on your monthly budget.
A review with your mortgage consultant would be a great step to ensure your mortgage still aligns with your needs and risk tolerance
For fixed rate clients:
Fixed rate mortgage rates tend to follow the corresponding government bond yield as these are similar investment vehicles for the banks
We have observed a jump in bond yields beginning in mid September when the US Federal Reserve announced their plan to begin tapering their bond-buying as of mid-2022; this caused our bond yields to surge in expectation that the BofC would follow suit ( which they did ).
With fixed rates already almost half a percent higher than 30 days ago and further upward pressure after today's announcement, those borrowers who prefer the safety of a fixed rate will want to move fast to secure a pre-approval.
Locking in a rate will guarantee a borrower up to 4 months of a rate protection against any further upward swings.
Fixed rate mortgages come with their own set of risks, especially when it comes to exit costs. More often than one would think, clients' circumstances change and if they need to discharge the mortgage before the end of the term, costly penalty associated with breaking a fixed rate mortgage is typically substantially higher as compared to breaking a variable rate contract.
Conclusion:
Please reach out! We have a lot of useful tools to help you model out various scenarios. At Outline, you can "try on" various options and see what truly fits.
Resources for a more in-depth read:
https://www.bankofcanada.ca/2021/10/fad-press-release-2021-10-27/
https://economics.cibccm.com/cds?id=425be341-dd9d-4bc1-8966-58619fb6120f&flag=E
http://www.rbc.com/economics/daily-economic-update/BOCrateOct2021.pdf
Copyright 2020 – Outline Financial.