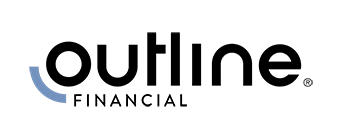 Great Mortgages.  The Right Insurance.  Expert Advice.
Bank of Canada Overnight Rate Remains at 0.25%
Your Outline Financial Team.
Call or email at any time:
Bank of Canada will hold current level of policy rate until inflation objective is achieved, continues quantitative easing.
The highlights are as follows:
The Bank of Canada today held its target for the overnight rate at the effective lower bound of ¼ percent, with the Bank Rate at ½ percent and the deposit rate at ¼ percent.
The economic recovery has been interrupted in many countries as new waves of COVID-19 infections force governments to re-impose containment measures. However, the arrival of effective vaccines combined with further fiscal and monetary policy support have boosted the medium-term outlook for growth.
In its January Monetary Policy Report (MPR), the Bank projects global growth to average just over 5 percent per year in 2021 and 2022, before slowing to just under 4 percent in 2023.
Growth in the first quarter of 2021 is now expected to be negative. Assuming restrictions are lifted later in the first quarter, the Bank expects a strong second-quarter rebound.
After a decline in real GDP of 5 ½ percent in 2020, the Bank projects the economy will grow by 4 percent in 2021, almost 5 percent in 2022, and around 2 ½ percent in 2023. CPI inflation has risen to the low end of the Bank's 1-3 percent target range in recent months, while measures of core inflation are still below 2 percent. CPI inflation is forecast to rise temporarily to around 2 percent in the first half of the year, as the base-year effects of price declines at the pandemic's outset — mostly gasoline — dissipate.
The Governing Council will hold the policy interest rate at the effective lower bound until economic slack is absorbed so that the 2 percent inflation target is sustainably achieved. Based on projections, this does not happen until into 2023.
The next announcement will be held on March 10th, 2021.
Sources:
Copyright 2020 – Outline Financial.